For a comfortable, relaxing lifestyle every day.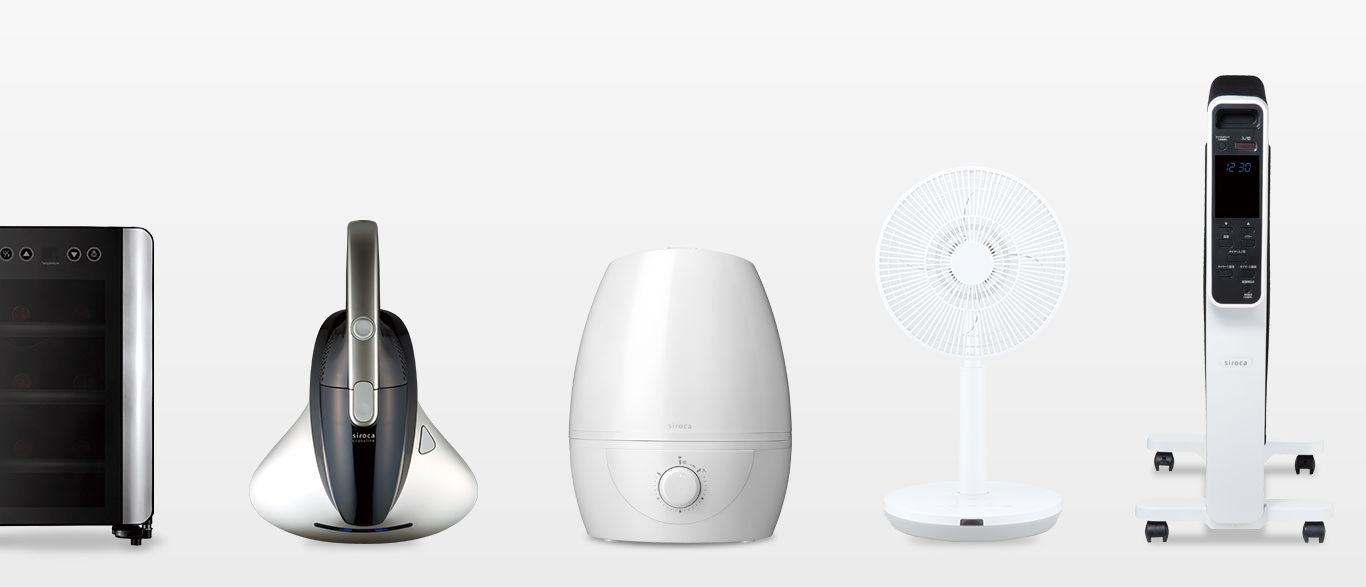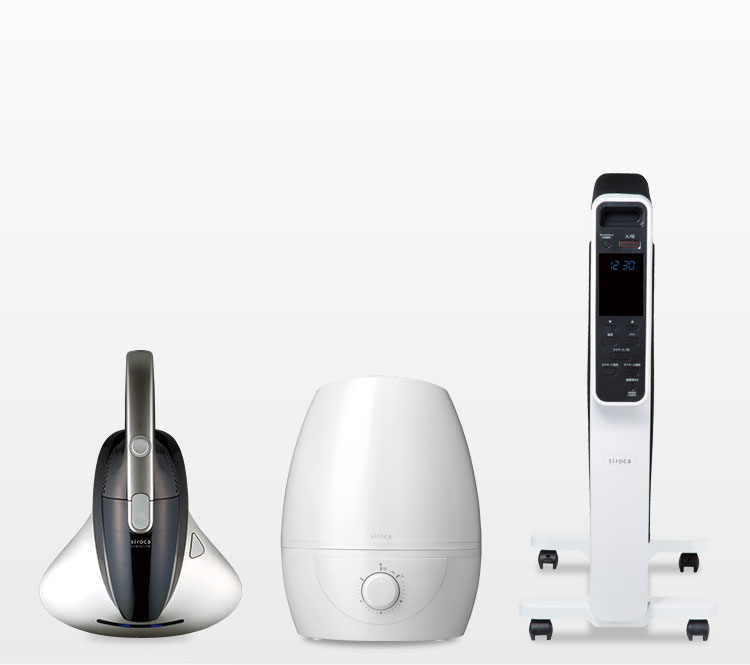 Large-capacity humidifiers with simple designs.
Powerful humidification using heating ultrasonic waves.
Take it anywhere with you such as the living room, kitchen, or bedroom.
Cool summers, warm winters
For that breeze you want.
Full of features for low prices!
Steam and shot of steam Teflon iron
Simple, tidy cleaning every day
Control the temperature and keep wine at its best.
The humidifying tray protects the cork from dryness.
Electric powered cork removers and wine preservers for optimal preservation